Reggae Beats? Jamaican sounds in Nigerian music
Happy Monday blogfam, hope the beginning of your week is going well!

It's Music Monday (I know I just did #sonywalkmansaturday, but I like music OK, abeg don't kee'mi!), and I wanted to talk about this Jamaican sound infiltrating Afro-beats music. Going straaaaaight to the point, let's begin with:



Burna Boy
Burna Boy aka Damini Ogulu, came out of nowhere it seems, with the hit song
Like To Party
, and all of a sudden it was like
'oooh wait, who is this?! Who is this fine man in the multicoloured shirt and dark shades on that likes to party? I like to party too!'
LOL ok maybe not like that, but you get what I mean.
Yeah Burna Boy has made a pretty strong impression with what they call Afro Fusion songs like
Like To Party, Tonight, Run My Race
and
Yawa Dey
. He is also known for his beef with actress Tonto Dikeh and falling off stage during a performance (LOL sorry but he is!), but that's another story. There is no mistaking, however, the Jamaican-Nigerian fusion in his music. His lyrics are mostly in Pidgin but after a few songs you can tell there is also a Patois-influenced sound in his voice (chai, I don turn music analyst ooh!)
Patoranking
Gradually growing out of his newbie status, Patoranking is another Nigerian artist with a proud Jamaican-flavoured sound. His more recent songs
Alubarika
and
Girlie O
have made Patoranking (real name Patrick Nnaemeka Okorie) popular at the moment and tipped him for great things. The singer describes himself as a Reggae/Dancehall artist, touting musicians like Bob Marley, Buju Banton, Shaka Demus and Plies as influences. Even his name comes from Jamaican slang for
'highly respected'
according to the singer (don't ever say I don't do my research!)
Nedu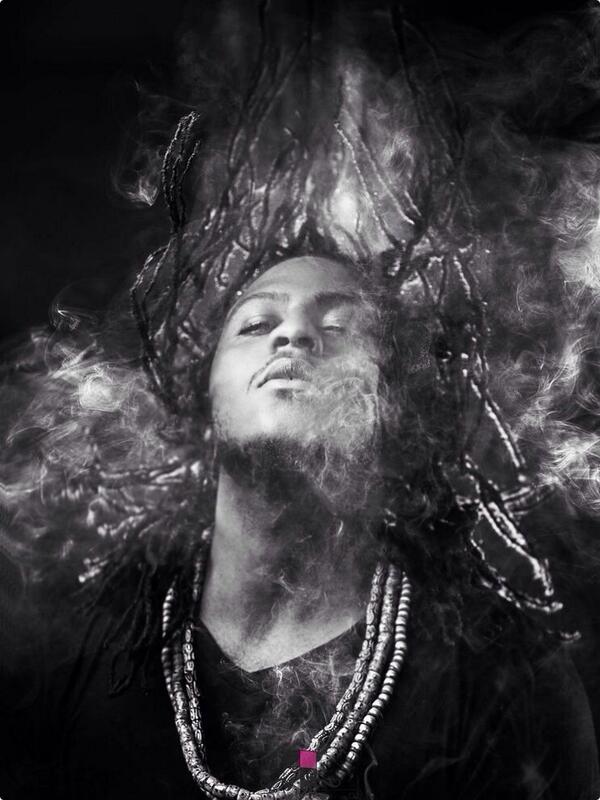 Yeah I see you Nedu!
Nedu aka 'Dreads of Life' (not really) is another emerging Dancehall artist under Lynxxx's Syndik8 Records label. Whilst at university in New York, Chinedu Ekwuyasi was noted for his blend of Hip Hop, Dancehall, Jazz and Soul incorporated with African sound. Since returning to Nigeria in 2011, Nedu has brought out Action Man and most recently Thrilla feat Blackmagic. The former is really catchy (which is good because the video is too funny to be realistic) but doesn't have as much of a Dancehall sound like the latter does. That's what I think anyway, listen for yourself:
Also look up artists like
Jesse Jagz, Ketchup, Rayce, Shatta Wale, Tekno Miles
(kinda), and any Afrobeats song featuring
Sean Paul
LOL.
Ehen so wha'yasay? You like this sound?? Hopefully this isn't just another industry trend- I remember when all the musicians were trying to sound American, and then 'London' in their songs. It's good to get new sounds every now and then anyway...it's not everyday Wizkid and Davido!
Thanks for reading, happy listening! xx